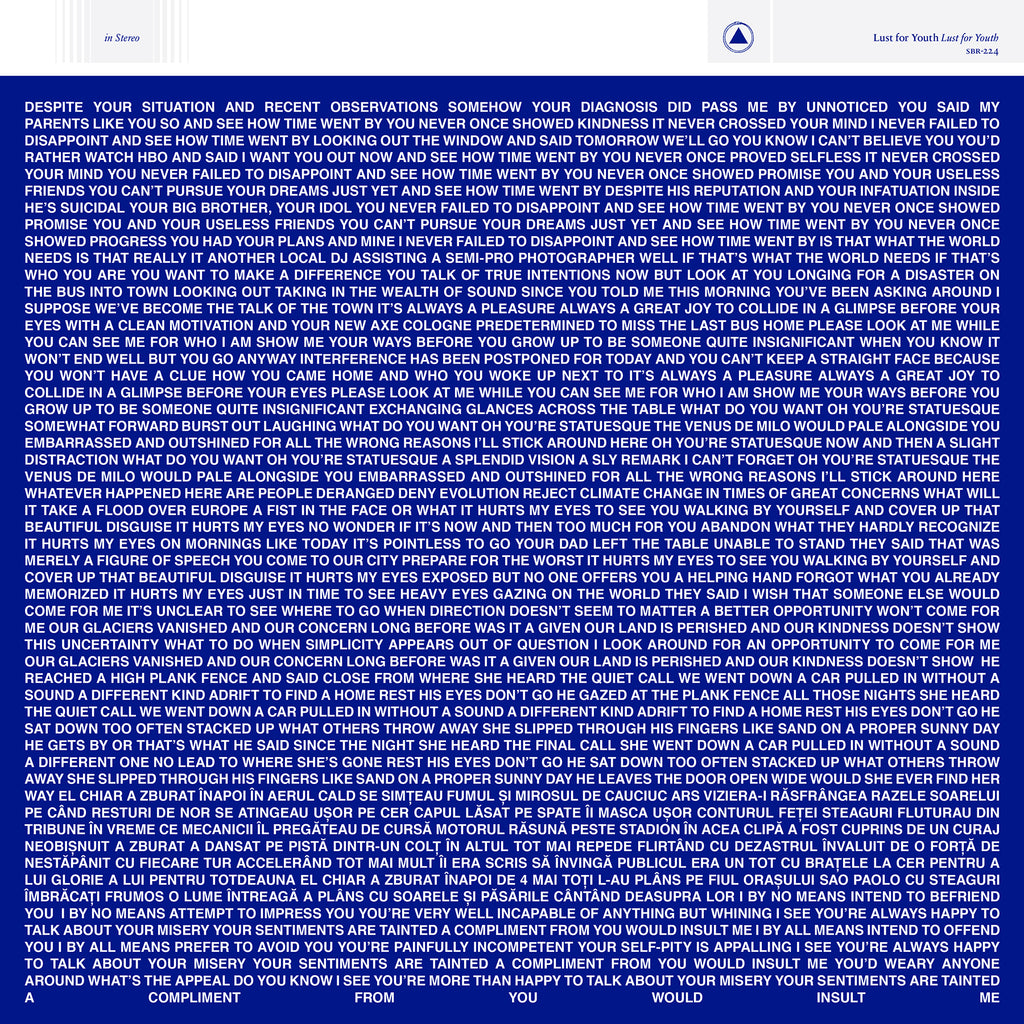 ***Limited Edition Version: Edition of 300 hand-numbered copies, comes with alternate screen printed, wrap around sleeve, wax sealed LP pressed on clear vinyl, and available by mail-order only. ONE PER PERSON LIMIT.***
***Sacred Bones Record Society version: Edition of 150 hand-numbered copies, comes with alternate screen printed, wrap around sleeve, wax sealed LP pressed on Society-exclusive silver vinyl and with Society-exclusive mixed tape, and available by mail-order only. ENROLL HERE.**
A mailorder-exclusive t-shirt is also available. Order here.
Pirouetting on decadence, meeting eyes with a dizzy sensation, falling and flying at the same time—Lust for Youth have continually held poise through the most vitalising of times. Their new album, a self-titled collection of eight songs, is sure-footed where they had earlier feared to tread, and light-headed for a new set of reasons. The album is driven by a dance-pop agenda, hustling its way through upbeat peaks that level out into reflective ballads. While still taking clear cues from a crop of austere synth-pop, Lust for Youth sound brighter than they ever have before, taking tips from some of the flirtiest Eurobeat to aid their new direction.
Order from your local record store here!
Release Date: 6/7/2019