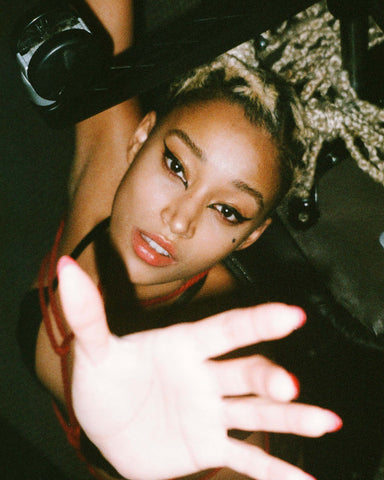 Amandla Stenberg
Amandla Stenberg is a talented musician and actress known for her roles in Everything, Everything, The Hunger Games, and Bodies Bodies Bodies. She was included in Time's list of Most Influential Teens in both 2015 and 2016, and has received several accolades, including a Teen Choice Award, an NAACP Image Award, and nominations for four Black Reel Awards and a Critics' Choice Award. She is also set to star in the next highly anticipated X series.
In addition to acting, Stenberg has been globally praised for her crusade towards improving society and sparking thoughtful conversation, using social media as a platform to spread social awareness and knowledge.
Off the screen she plays the drums, violin and guitar and has several critically acclaimed musical releases leading up to her song "Wicked Animal," which is featured in the Jacqueline Castel directed film My Animal, written by Jae Matthews from Boy Harsher, which Stenberg also stars in alongside Bobbi Salvör Menuez. Stenberg wrote, produced and plays everything on the track which perfectly encapsulates the film's seductive, fever dream of desire, isolation and self-actualization.