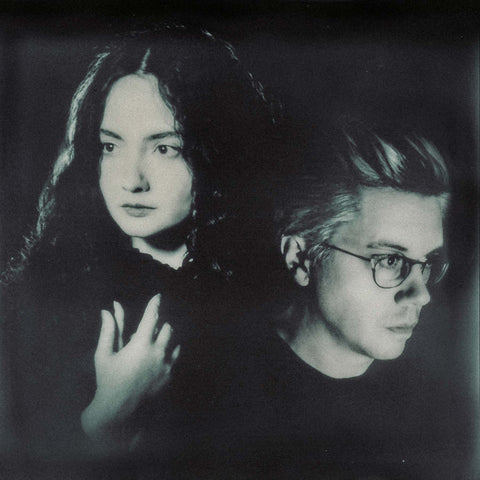 Dean Hurley and Gloria de Oliveira
For over 12 years, sound and music supervisor Dean Hurley has exclusively operated Asymmetrical Studio, director David Lynch's own film-dubbing and recording studio in Los Angeles. He has collaborated closely with Lynch on a myriad of his film, commercial, and music projects, including most recently Showtime's 18-episode Twin Peaks: The Return. Hurley co-wrote and produced four full-length LPs with Lynch: The Air is on Fire (2007), This Train (2011), Crazy Clown Time (2011) and The Big Dream (2013) as well as serviced remixes for artists such as Duran Duran, Moby and Danish musician Agnes Obel. Hurley's own music production has additionally extended to artists like Lykke Li, Dirty Beaches, Zola Jesus, and The Veils.
German-Brazilian multidisciplinary visual artist and musician, Gloria de Oliveira's full length debut "Fascination" was released via Reptile Music and Cargo Records in 2020, including remixes by Gudrun Gut, Tellavision, Box And The Twins and others. It was the follow-up to her EPs La Rose de Fer and Lèvres de Sang — released on limited edition cassette tape through her own imprint La Double Vie and the cult cassette label Dispersion in 2019. She has recently composed the score to Peter Thiers' play Paradiesische Bauten, which premiered at Hamburg's Thalia Theater, followed by the score of and performance at the Bora Aksu Autumn/Winter 22/23 Catwalk show at London Fashion Week. De Oliveira directed a multitude of outstanding music videos and acted in the much celebrated Netflix production Babylon Berlin, alongside many other titles as an actor.