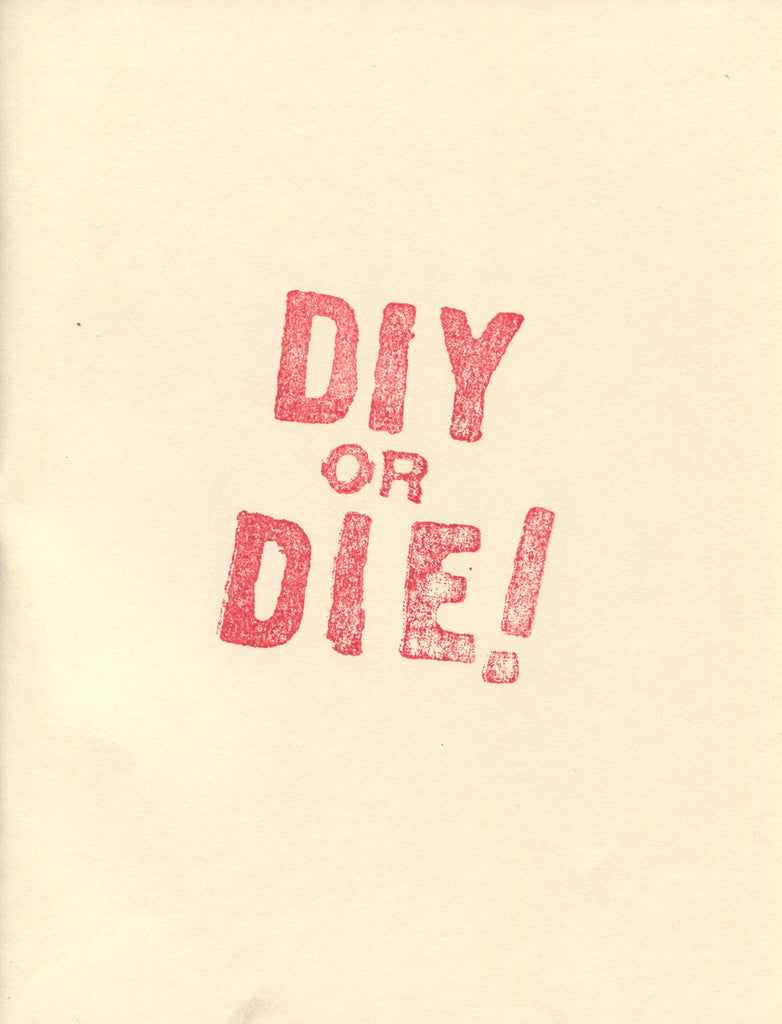 DIY or DIE! is a newsprint magazine that features eyeball-pleasers and dazzlers from the DIY-music era of the 1970s and 1980s. Featuring hundreds of examples of DIY-record cover art: sleeves silkscreened, stenciled, rubber-stamped, and collaged by independent artists from around the globe, with an emphasis on the 70s US/UK/Australian punk scene and the world of Jamaican Dub/Ska/Rocksteady.

These records use the 12-inch or 7-inch record format as a slate for DIY creativity in its purest form: choices based on necessity, not on aesthetics. These fine folks could usually not afford to print offset.

Curator Johan Kugelberg says:

"These materials on display highlight the genius of the self-starter impulse. Back in the day before these choices had become aestheticized, lots of striking visual solutions and epiphanies took place. I think people who see these items will feel pretty damn inspired to DIY themselves. Hopefully not to death."

The record covers featured are all one-off, hand-made covers that have rarely been seen outside their original communities, the Boo-Hooray collection or their recent exhibition at Milk Gallery in Chelsea.
Release Date: 2017