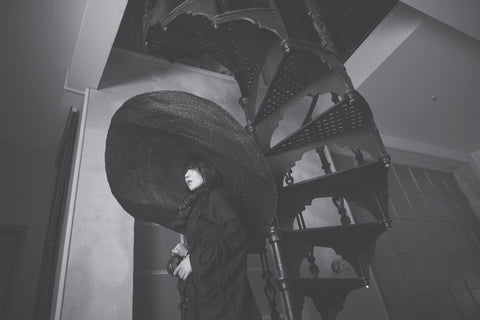 Boris
Ever since the beginning, the members of Boris have explored their own vision of "heavy" with a unique methodology and stance that could almost be called aloof. A slender female guitarist who sings dusky melodies, a shadowy vocalist swaying with a modified guitar/bass double neck, and a drummer with a gong at his back who at times cries out both curses and supplications as he presides over the ritual.
Though Boris adheres to an unrelenting heaviness in everything they do, "thunderous roars" and "explosive noise" are too light of words for their singular musicality that can't be confined to a set genre or style. Using overpowering soundscapes embellished with copious amounts of lighting and billowing smoke, Boris has shared with audiences across the planet an experience for all five senses in their concerts, earning legions of zealous fans along the way.
Boris plays every day even when they aren't touring or doing a show. As a result of single-mindedly delving into their sound in studio jam sessions and recording every bit of themselves, they now have a discography that includes 30 full albums like the iconic Pink ('05), Smile ('08), and Noise ('14), as well as nearly 20 collaborative works like Altar ('07) with Sunno))) and Gensho ('16) as Boris with Merzbow.
Boris continue their own musical creation and destruction while conjuring up fresh horizons. 2022 sees the release of their latest album W, the band's debut on Sacred Bones Records.
Takeshi - Vocal, Bass & Guitar
Wata - Vocal, Guitar & Echo
Atsuo - Vocal, Drums, Percussion & Electronics
Official: www.borisheavyrocks.com