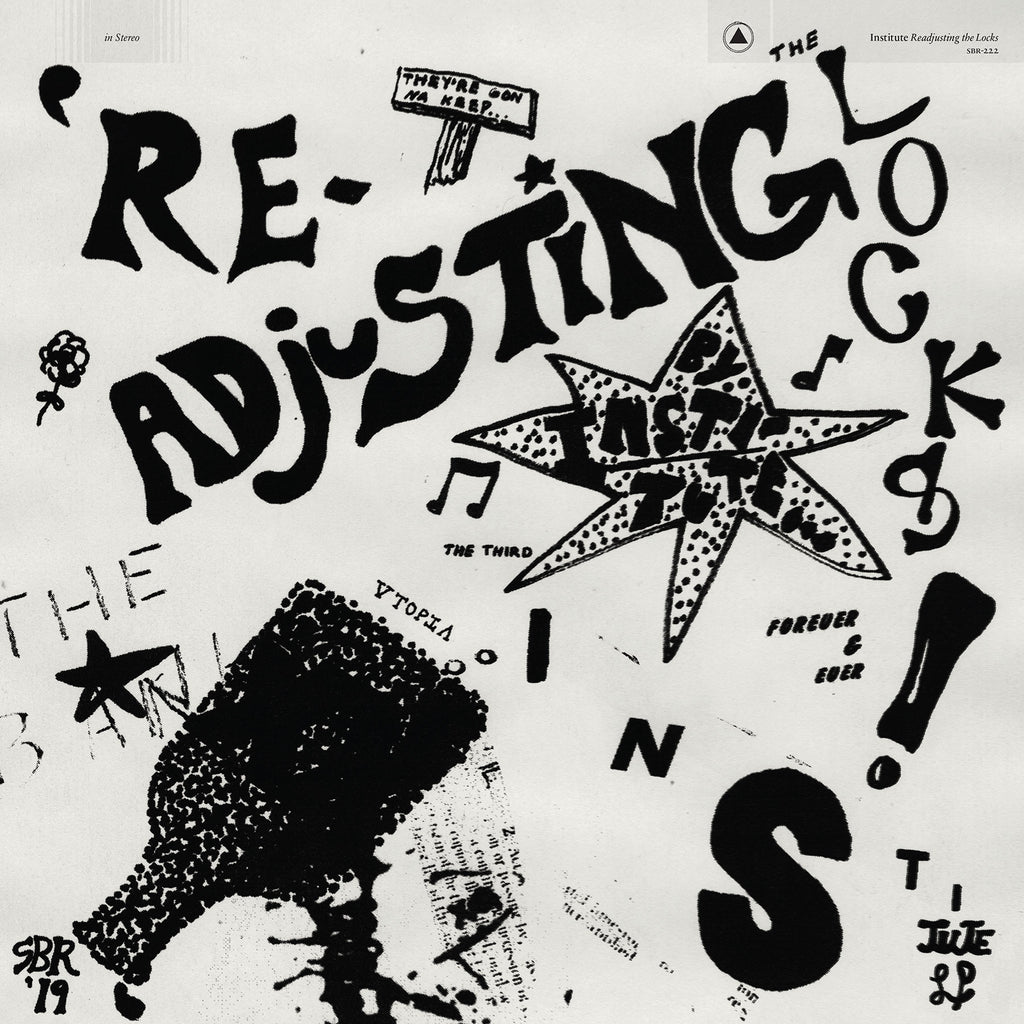 Institute
Readjusting the Locks
***Limited Edition Version: Edition of 250 hand-numbered copies, comes with alternate screen printed, wrap around sleeve, wax sealed LP pressed on clear-and-brown marble "Bourbon" vinyl, and available by mail-order only. ONE PER PERSON LIMIT.***
***Sacred Bones Record Society version: Edition of 150 hand-numbered copies, comes with alternate screen printed, wrap around sleeve, wax sealed LP pressed on Society-exclusive gray vinyl and with Society-exclusive mixed tape, and available by mail-order only. ENROLL HERE.**
With half the band having left their native Texas for New York, Readjusting the Locks is the first Institute album written across the country. Despite the distance it sounds every bit as cohesive as if they were all still hanging out every night in the same Austin dives. The newly NYC-based Moses Brown and Arak Avakian flew to Houston in October 2018, where they joined Barry Elkanick and Adam Cahoon to demo the entirety of the new album in a single day. In December, the band got back together in Brooklyn to record with their longtime producer Ben Greenberg (Uniform).
Where the previous Institute albums often wandered into the experimental, Readjusting the Locks strives to be economical, its 13 tracks clocking in at a tight 29 minutes. The band has seamlessly incorporated more '77 rock n' roll into their sound, some songs feeling like they could've been a Stiff Records single. This sound is emphasized by Greenberg's expert production — crisp but still blown out and dirty. Lyrically, Readjusting the Locks moves away from the traditionally personal words of frontman Moses Brown. Rather than attacking the internal workings of his brain or its socialization, as on previous records, this album attempts to address the societal atmosphere in which his agita exists.
Release Date: 05/17/2019
Order from your local record store here!