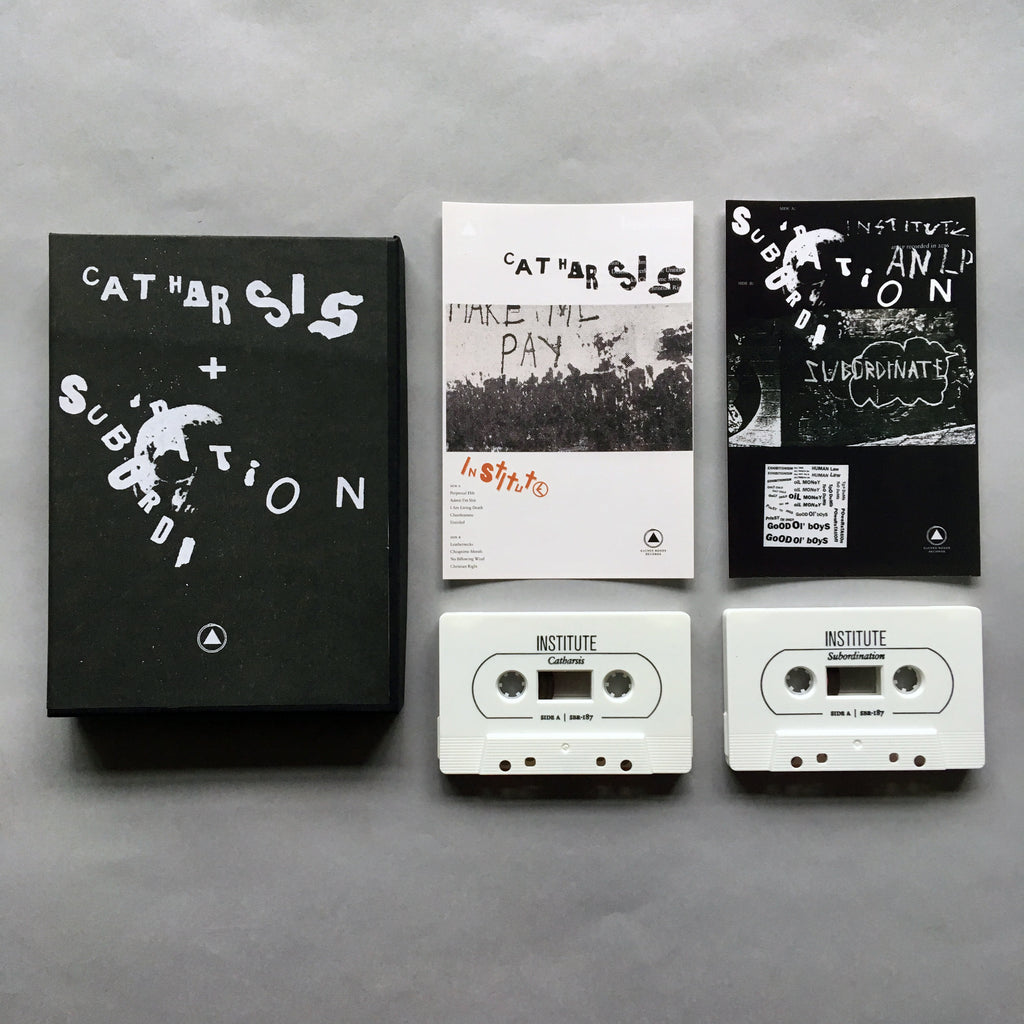 Institute
Catharsis and Subordination (Deluxe Tape Set)
Deluxe double cassette box set featuring Institute's first two full-lengths, Catharsis and Subordination. Comes packaged with two postcards. Limited to 100.
Since their first demo in 2013, the Austin expats in Institute have edged their raw anarcho punk blitz into something much more expansive and nuanced. Catharsis, the band's debut full-length, represented a huge push forward, with a slightly cleaner production and some krautrock influence creeping in around the edges. Subordination sees them push themselves further out of genre, incorporating hard rock and glam and writing some of the most diverse material of their career.