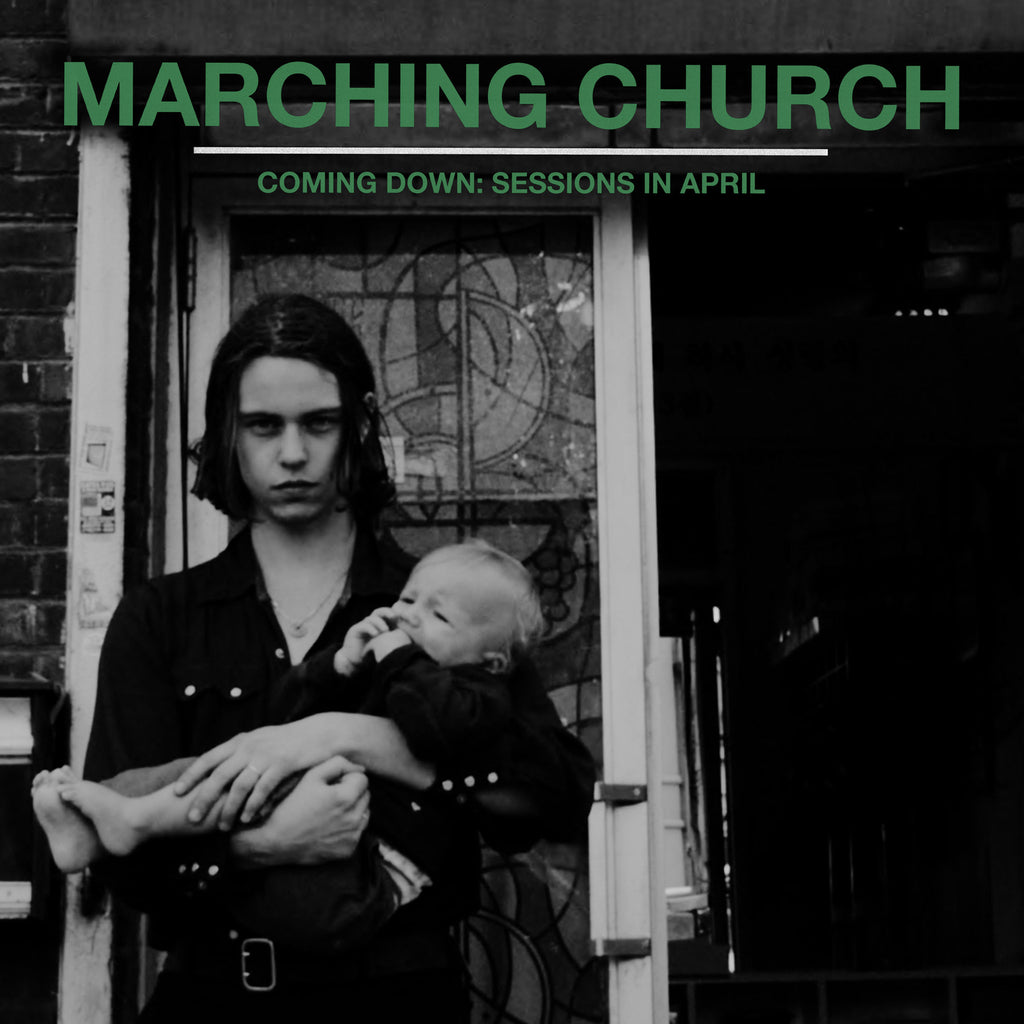 Marching Church
Coming Down: Sessions in April 12"
****Limited Edition Version: Edition of 200 hand-numbered copies comes with, alternate foldout newsprint poster-sleeve, available by mail order only. ONE PER PERSON LIMIT.****
Marching Church, formerly an outlet for the mostly solo musical experiments of Elias Bender Rønnenfelt (Iceage, Vår), metamorphosed into a full band during the sessions for their 2014 LP, This World Is Not Enough. The installation of a permanent supporting cast of collaborators did nothing to tame the project's wild spirit, and that record was an eclectic, eccentric mix of post-punk, improv, soul music, and more. With the Coming Down: Sessions in April 12", Marching Church reaches even further afield, backing an intensely personal A-side with a fully instrumental 21-minute free jazz odyssey.
Release Date: 2/19/2016