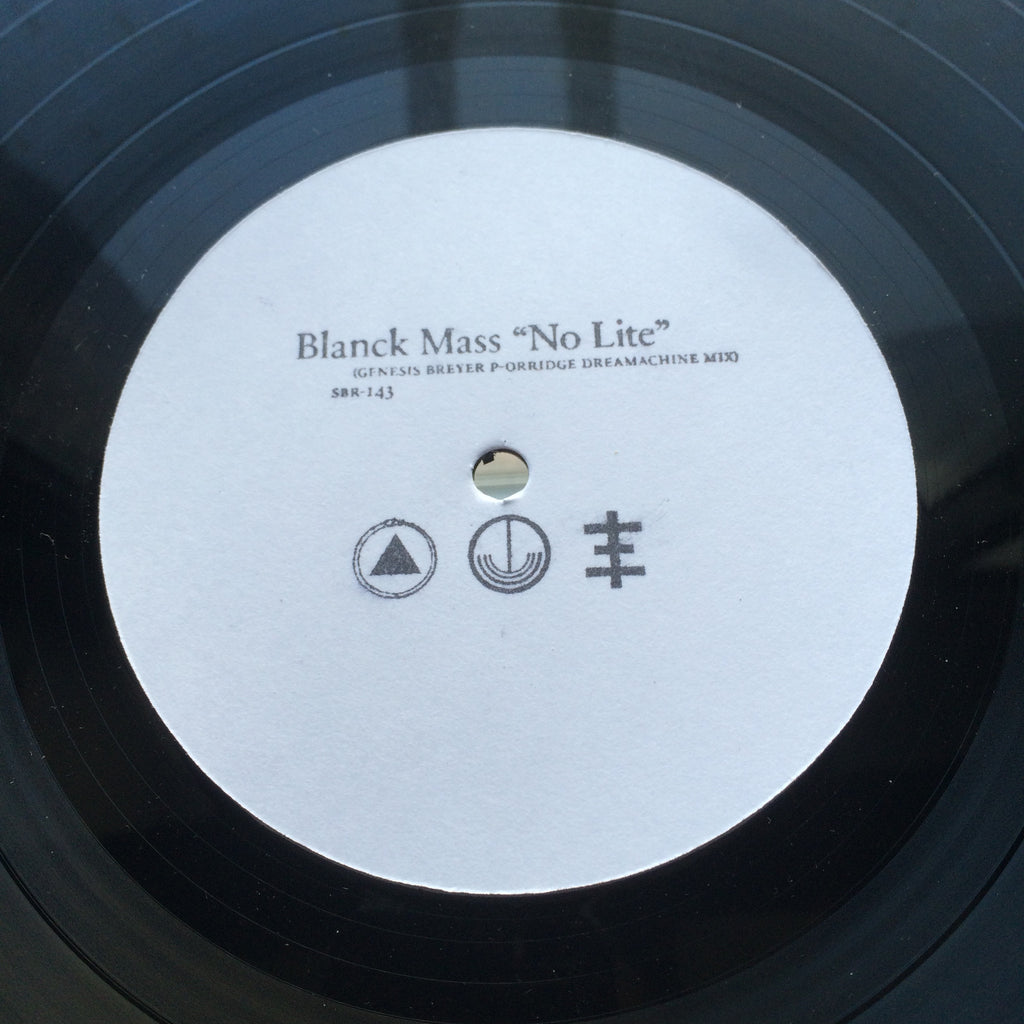 Blanck Mass
No Lite (Genesis Breyer P-Orridge DREAMACHINE MIX) 12"
Benjamin John Power of Fuck Buttons' solo excursions as Blanck Mass culminated earlier this year in the excellent double LP, Dumb Flesh. One of the best album cuts was "No Lite," which is reimagined here by the legendary Genesis Breyer P-Orridge (Psychic TV, Throbbing Gristle) with the help of Timothy Leary's dreamachine and a sample of a "weird old English penny whistle." Genesis knew intuitively that those recordings, made over 30 years ago, would mesh well with the BPM of "No Lite," and the result is this incredible remix. This one-sided, white-label 12" presents her take on the track as a strictly limited, vinyl-only edition of 500.
Power said of the project: "With her being a hugely important innovator who constantly challenges pop culture, I was very excited at the prospect of Genesis Breyer P-Orridge working on a remix of 'No Lite'. I had a feeling that it would have been approached from an interesting angle and the results do not disappoint."
Release Date: 10/12/2015