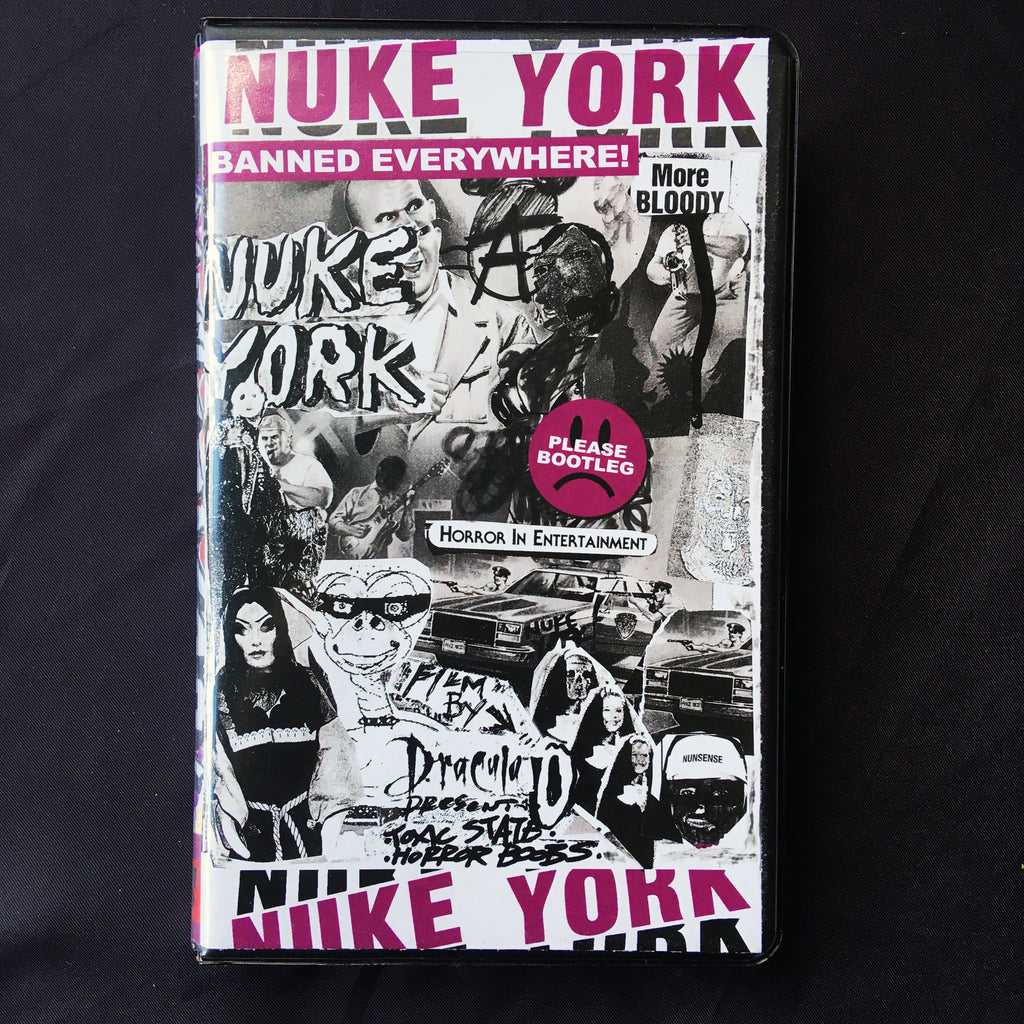 Nuke York
Nuke York Vol 1 Eat the Rich On LSD
Nuke York Vol 1 Eat the Rich On LSD VHS
A video collage about the declining state of NYC featuring live music and videos by Anasazi, GMK, L.O.T.I.O.N. , Creeping Dose, Survival, Eyes of Hate, Hank Wood & the Hammerheads, La Misma, Dawn of Humans, Mommy, Sadist, Crazy Spirit and other lewd acts.
This is a limited edition run of 100 copies, each piece has original art or poetry hand drawn on the face and spine labels by director Dracula O.
Released in association with Toxic State Records and 1-800-Possessed.