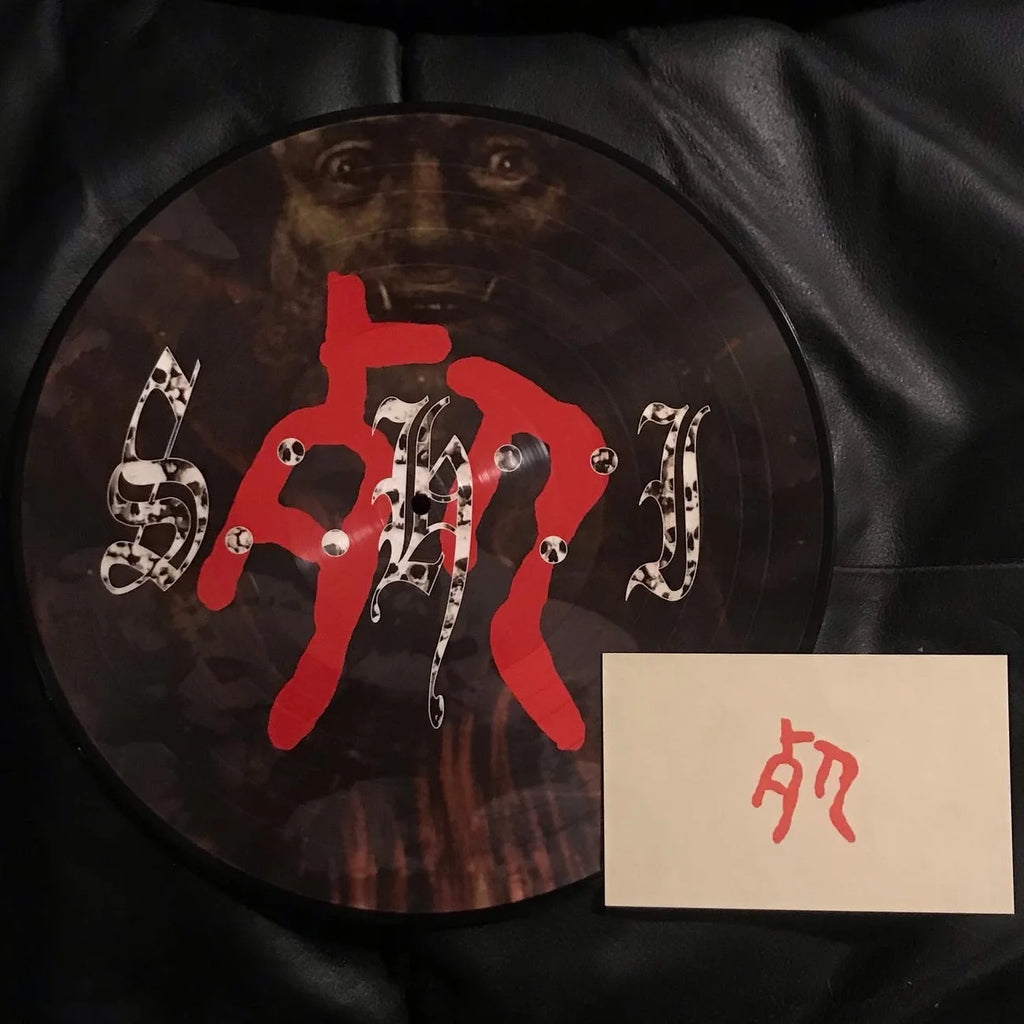 S.H.I.
死 Picture Disc
Originally released in Japan only as a CD (now sold out) on the bands own imprint "Black Lodge" via MCR COMPANY the "Death" CD consisted of all the collected
materials of two previous 3-song 7"s "Struggling Harsh Immortals" and the second "Lucifer Rising" that S.H.I. had released via the infamous CRUST WAR RECORDS as well as two new songs that we're recorded for this and a dub version of Suicide Solution off the "Lucifer Rising"
EP.
S.H.I's personnel alone is nothing to sneeze at having played in bands such as ZOUO, THE STALIN, OFF MASK 00, OUTO, DANSE MACABRE, COBRA, G-ZET and
NASHI, just to name a few.
S.H.I. is no slouch and whilst consisting of members who have played in undoubtedly classic Japanese hardcore punk outfits they have not relied on some sort of "cash in" throwback sound, they've got their template and they have distorted it to all hell, adding in serious elements of industrial and noise into the workings of their songs as well as a serious A/V aspect to their live performance and not just for the sake of it but only ever to add an extra dimension of sonic assault to their music.
Released by  ANTI-REMORSE RECORDS