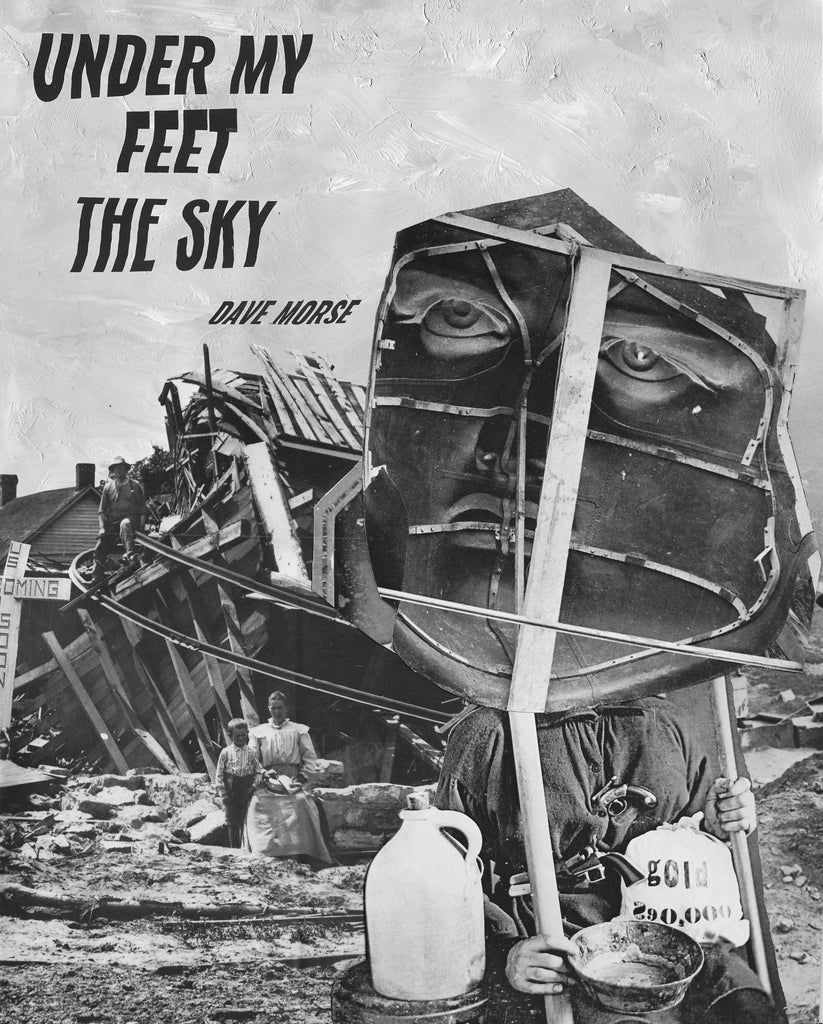 Dave Morse
UNDER MY FEET, THE SKY: Chapbooks 2018-2020
Different organs involved.  I had one

    different body. That this new piece should be broken—




with no change comes the season one

      after one other.  Our world, reality




like television, the crime below everything




            attended in silence.  The orphan dons

  the rich man's doffed hat.   Parables are for fucking.

The western teaches us nothing.  It is there for alien

atmosphere.  More science fiction than science fiction.




Waking in start.  Crop circles shaved in my chest.  To shoot

the next doctor who spits on the reality of my dreaming.




I hear what dolphins do & disappear


Over its six books and hundred-plus pages, UNDER MY FEET, THE SKY tours the psychological funhouses of poetry and "unhealth;" bathing itself in recorded thought, detuned verse, griefs large and petty.  UNDER MY FEET collects six recent chapbooks—previously unpublished—from New York poet and bookseller Dave Morse.  Ranging in style from fragmented, koan-like meditations of place (Big Farm / Sea Side) to the noired narrative enjambments of Intermittent Pistol, and culminating in the dense, sprawling mind journals of Days of My Lives—excerpts from seven months of beautiful, allusive daybooks collating poetic response to daily reading, listening, and reflection—Morse pitches everything with the surreal, lilting candor of his unmistakeable voice. Individually bound in various sizes and successively laid into one volume by the Circadian Press with artwork from the author, the work together forms a tapestry of that interior world between stomach and head: emotional terrains of illness, dream, travel, and study.